Options

Email to a Friend

Print

Bookmark
Related Topics
Tagged As
Life is messy at times. And it's surprising how fast a neat and tidy home can get dirty, especially with kids and/or pets. Generally speaking, a dirty environment where dust, dirt, microbes, mold, and potential pathogens thrive does not promote good health. There are, however, at least two things that can be done to create a clean and healthy indoor living environment: having a regular cleaning routine and hiring a certified professional for periodic deep cleaning. [Note: Ad or content links featured on this page are not necessarily affiliated with IICRC (The cleantrust) and should not be considered a recommendation or endorsement by IICRC (The cleantrust)].

Cleaning Routine
The first line of defense against dirty living conditions is: have a regular cleaning routine. What does that mean?
Using cleaning products that remove or kill harmful germs and sanitize areas like bathrooms, countertops, tables, hard surfaces where food is prepared or eaten can minimize the health dangers caused from dirty surfaces and germs. (Be sure to read the manufacturers' labels noting application instructions and possible dangers.)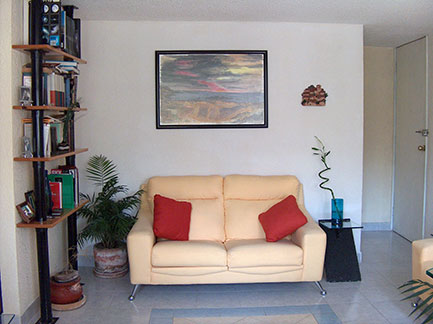 Hire a Professional
Although there is much homeowners can do to clean up and improve living conditions, periodic deep restorative cleaning is an important and highly beneficial supplement to the homeowner's cleaning routine. Certified professional cleaners are able to do deeper levels of cleaning, reach difficult-to-clean areas and employ special training, techniques, and/or equipment. The Institute of Inspection, Cleaning and Restoration Certification (IICRC) recommends hiring cleantrust-certified professionals.
Following are three areas where the services of a pro will be particularly beneficial:
Carpet Cleaning - vacuuming does remove a good percentage of dust and dirt, but to remove deeply embedded and sticky dirt safely without damaging the carpet, having carpets cleaned professionally is recommended.
Upholstery Cleaning - over time our favorite chair, sofa, or recliner builds up oils, sweat, dead skin cells, lost cookie crumbs, etc. on the headrests, armrests, cushions, and pillows. These are not always easy to clean, and the color and fabric could be damaged if the wrong cleaning products or techniques are used. For the best results hire a certified professional who knows what products and techniques will be most effective.
Hard Surface Cleaning - wood, vinyl, ceramic tile, or natural stone - these flooring materials are relatively easy to maintain and clean. However, soils tend to build up progressively and in cracks or grout lines. Sooner or later a cleaning service may be needed that is able to deep clean and restore these surfaces, especially troublesome grout. That's the time to locate a professional.
Take Action
Life does get messy. But it doesn't need to endanger us or our family's health. By implementing a good cleaning routine and hiring a professional when needed, all in the home will benefit from a healthy and clean indoor living environment.
Creating a Clean and Healthy Indoor Living Environment: Created on April 7th, 2012. Last Modified on January 21st, 2014