Some help from our friends...

Maid Brigade
Health & Safety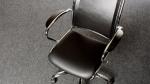 Some studies note that worldwide the average person spends roughly 21% or more of their day sitting. What are the impacts?
Related Topics
Kitchens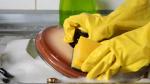 Do you have tough spots or stains that you can't get off your dishes or cookware? Here's how to remove them.
Related Topics
Motivation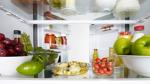 Persistent odors from the refrigerator have you gagging? Take steps to banish the odors.
Related Topics
Education
Eye-opening articles from our partners & more...

Finding ways to be more energy efficient and eco-positive isn't just good for the environment — it can be good for your home, your family and your bottom line.

There are at least two things that can be done to create a clean and healthy indoor living environment.
Old-style corn brooms are much harder to use than their modern counterparts.