Some help from our friends...

Maid Brigade
Organizing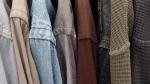 Organize your winter wardrobe to stow away for next year.
Related Topics
Home Improvement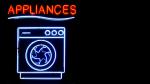 Energy-efficient appliance benefits include saving money on operating costs and utility bills and protecting the environment.
Related Topics
Motivation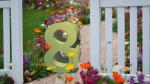 The Institute for Inspection Cleaning and Restoration Certification identifies eight tools that all spring cleaners should keep handy.
Related Topics
Education
Eye-opening articles from our partners & more...

While motivation to clean often comes easier in the Spring, with sunny days, warmer weather and nature in bloom; the right attitude, tools and know-how truly make the difference.

There are at least two things that can be done to create a clean and healthy indoor living environment.
Make quick work of cleaning this small appliance.

Education Partners
Ads, ad links, products and content on this page are not necessarily endorsed by these organizations.
Popular Topics: Housekeeping Tips | House Cleaning Tips | Carpet Cleaning | Stains | Clean My House | Stain Removal
Green Cleaning | Cleaning Service | Spring Cleaning | Air Cleaners | Vacuum Cleaners