Options

Email to a Friend

Print

Bookmark
Related Topics
Tagged As
Floods are one of the most common hazards in the United States, however not all floods are alike. Some floods develop slowly, while others such a flash floods, can develop in just a few minutes and without visible signs of rain. Additionally, floods can be local, impacting a neighborhood or community, or very large, affecting entire river basins and multiple states.
water
held by an ice jam. Flash floods often have a dangerous wall of roaring
water
carrying rocks,
mud
and other debris. Overland flooding, the most common type of flooding event typically occurs when waterways such as rivers or streams overflow their banks as a result of rainwater or a possible levee breach and cause flooding in surrounding areas. It can also occur when rainfall or snowmelt exceeds the capacity of underground pipes, or the capacity of streets and
drains
designed to carry flood water away from urban areas.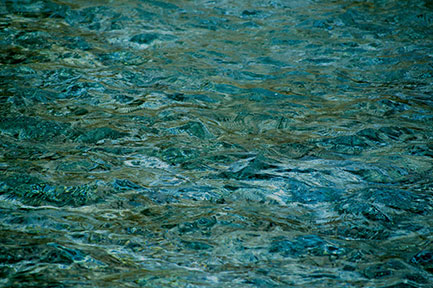 Be aware of flood hazards no matter where you live or work, but especially if you are in low-lying areas, near water, behind a levee or downstream from a dam. Even very small streams, gullies, creeks, culverts, dry streambeds or low-lying ground that appear harmless in dry weather can flood.
If you have experienced a flood and need help cleaning up, consider calling certified professionals such as those recommended by The Institute of Inspection, Cleaning and Restoration Certification (
IICRC
).
The Institute of Inspection, Cleaning and Restoration Certification (IICRC) is an ANSI-accredited standards setting body for the flooring inspection, floor covering and specialized fabric cleaning and disaster restoration industries. Organized in 1972, IICRC currently represents more than 5,700 Certified Firms and 54,000 Certified Technicians in 22 countries. The IICRC, with participation from the entire industry, sets standards for inspection, cleaning and disaster restoration. IICRC does not own schools, employ instructors, produce training materials, or promote specific product brands, cleaning methods or systems. It approves schools and instructors that meet the criteria established by IICRC. IICRC also serves as a consumer referral source for Certified Firms and Inspectors.

Here are some articles that may also be helpful:

http://www.housekeepingchannel.com/a_1031-Risks_of_Water_Fire_and_Mold_Damage
http://www.healthyhouseinstitute.com/a_1002-Keeping_Food_Safe_During_an_Emergency
http://www.healthyhouseinstitute.com/a_1148-How_Do_Water_Damage_Restorers_Use_Infrared_Cameras
The Housekeeping Channel (HC), a for-profit educational LLC, provides the information on HousekeepingChannel.com as a free service to the public. The intent is to disseminate accurate, verified and science-based information on cleaning and housekeeping.
While an effort is made to ensure the quality of the content and credibility of sources listed on this site, HC provides no warranty - expressed or implied - and assumes no legal liability for the accuracy, completeness, or usefulness of any information, product or process disclosed on or in conjunction with the site. The views and opinions of the authors or originators expressed herein do not necessarily state or reflect those of HC: its principals, executives, Board members, advisors or affiliates.
During and After National Flood Safety Awareness Week: Created on March 17th, 2012. Last Modified on January 21st, 2014